You can find all our training courses in the catalogue.
We structured them to organize the ideal upskill in all our range of expertise.
But we go further. Above all, our clients acknowledge and request us for our training engineering that allow us to build specific courses which contribute a lot to our value proposition.
During preliminary meetings, we work on our clients' personae such as Camille and Richard below.
We usually set up a change management approach and based on the modules from our catalog, we structure specific courses matching the learners' expectations and their real operational environments.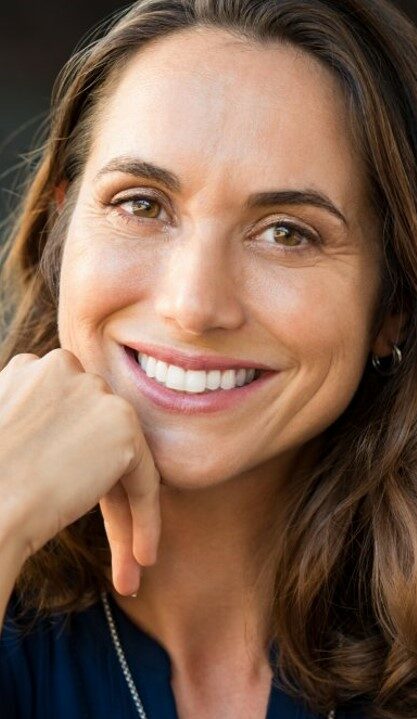 Camille
Node Architect
34 years old
She is in charge of complex node design.
Following her general engineering studies, she was working an engineering company before she integrated a big group.  
She is "convinced by SE" but she is willing to strengthen her skills in System Architecture. 
On a daily basis, she sometimes finds it hard to explain her position and convince despite the fact that everyone recognizes her technical skills.  
NEEDS
Quality: the training shall be delivered by industry experts and the material shall be excellent so she can convince others in the end.
Operative: the training has to be very operational (tangible cases) because she needs to hold on to real things to be able to apply them afterwards.
SE level: She already studied SE. The part on requirements was interesting but the one on interfaces was not enough developed and this is what she misses every day.
Training REX: there is a need for balance. She is an Architect, not a Requirement Manager. She is looking for an overall vision of what SE is.
Motivation: she is very motivated
Richard
Senior Engineer
48 years old
East Region
Managing 15 people.

Richard is engineer and work as Program Manager. The person who started the project 4 years ago moved to another position and Richard is taking over. He runs the project with an "inherited" organization gathering new functions such as architects.  
He is stuck between his integration, his interest in SE and the constraint deadlines.
He really wants to review the project performance but there is a lot to comprehend within this new context and the temptation to keep on doing what they used to.  
NEEDS
Quality: the training shall be short, pragmatic and delivered by industry experts.
Operations: the training shall be very operational (tangible cases).
SE level: very theorical, normative framework.
His opinion: he thinks SE can bring a real value but his priority is to respect the deadlines.
Training REX: it is rather theorical and his team show difficulties to transmit what they really learned from the training.